Vision and strategy
Our vision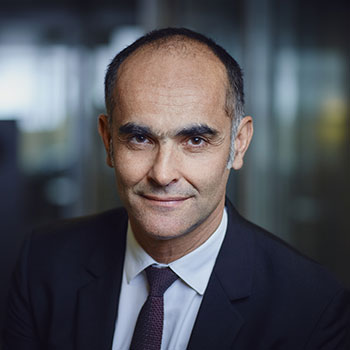 "Our vision is to inspire emotion through our creations every day, everywhere, as we strive for a better tomorrow."
Gilles Andrier, CEO
Our 2020 strategy
Responsible growth. Shared success.
Givaudan's 2020 strategy overview
Our financial ambitions and roadmap for the next five years seek to ensure responsible growth and shared success for shareholders, customers and all key stakeholders.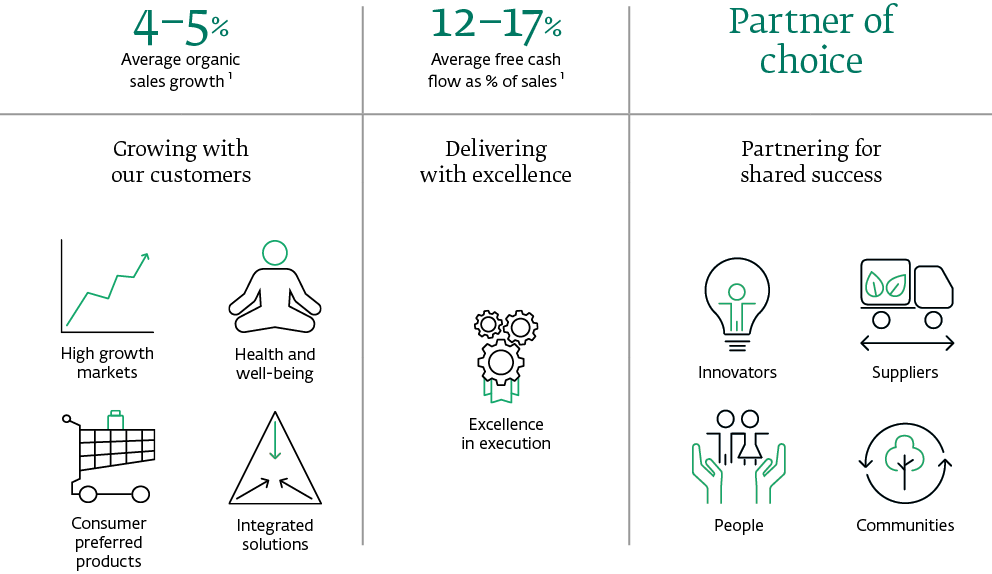 1 average over five years
Building on the success over the past years, we want to create further shareholder value through profitable, responsible growth and acquisitions. To create long-term value, we will capitalise on our market leadership and, most importantly, continue to build close partnerships with our customers.
Ambitious financial targets are a fundamental part of Givaudan's strategy. We aim to outpace the market with 4-5% sales growth and an average free cash flow of 12-17% of sales, both measured as an average over the five-year period of our strategy cycle.
Our 2020 strategy is built on the pillars of growing with our customers, delivering with excellence, and partnering for shared success. These pillars and their drivers for success are detailed below.